Jane Davies

Jane Davies is an artist and small business owner in Rupert. She has been active as the co-chair of the Rupert Town Green Committee, and is very familiar with that project, which, we believe, goes hand-in-hand with the Sheldon Store project.
Deb Fuller

Deb Fuller has worked for many non-profits, including Merck Forest and Farmland Center. Her background includes teaching, scheduling and coordinating public programs and special events as well as administrative work.
John La Vecchia Jr.

John La Vecchia is Rupert's zoning administrator, and thus very familiar with the Town's administration, its land use regulations, and our Town Plan. He is also, by profession, a building designer, and can help us navigate code requirements and permitting, as well as help with design plans and building materials.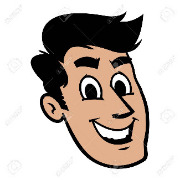 Rob Terry

Rob Terry is executive director of Merck Forest and Farmland Center and has a strong commitment to making both Merck Forest and Rupert grow and thrive together.
Ryan Davenport

Ryan Davenport is a septic engineer and excavator, and he has facilitated a thorough exploration of water and wastewater issues that our project entails. He will ultimately design our systems to match the needs of the café and community center.
Casey Czahor

Casey Czahor has experience in project management and administrating grants. She has a passion for details and spreadsheets.
Together

We are all residents of Rupert and care deeply about this community. Ryan, Casey, and Rob all have young children, and want them to grow up in a vibrant community.